Spray Tanning
Need to be tanned for that event, night out, wedding or just because? A spray tan is no longer a luxury... it's a must! In 15-minutes you can have a gorgeous natural-looking tan lasting 7 days. As they say "fake it until you make it!"
All our spray tans are carried out in a private room by one of our qualified beauty therapists who will put you at ease and customize the tan to your skin tone/requirements. We provided disposable undergarments for clients to wear.
Before & After Your Spray Tan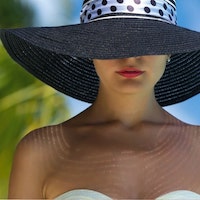 Spray Tans
Let's face it - the biggest fear we all have before a spray tan is "WILL I GO ORANGE OR PATCHY!??" - and at Body Liqueur the answer is ABSOLUTELY NOT! We've tried every spray tan solution under the sun in recent years. After much trial and error - we use Moroccan Tan products - because they simply are a superior natural-looking, spray tan!
Read our Before / After Care for Spray Tans
Just the legs or as requested.