The eyebrow and the eyelash... can you name a more iconic duo?
If you are looking for cookie cutter brows and big bulky brow tattoos... firstly WHY? Secondly, look elsewhere! We specialise in the art of the perfect brow and lash. We like to think we are pretty darned good at them too! Just ask our clients.
We use a combination of hot wax and/or tweezing for all eyebrow shaping, plus a soothing tea-tree lotion to eliminate redness. After your service, we will give you the option of brow powder to conceal any redness and/or retouch your makeup.
Brow Basics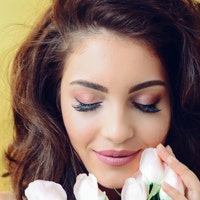 Lash It Up!
Lash Extensions
$90 - 120
Lash Extensions | Infill
$70 - 90
Lash Extensions | Removal
$25